truSculpt® iD Noninvasive Laser Sculpting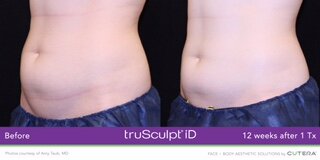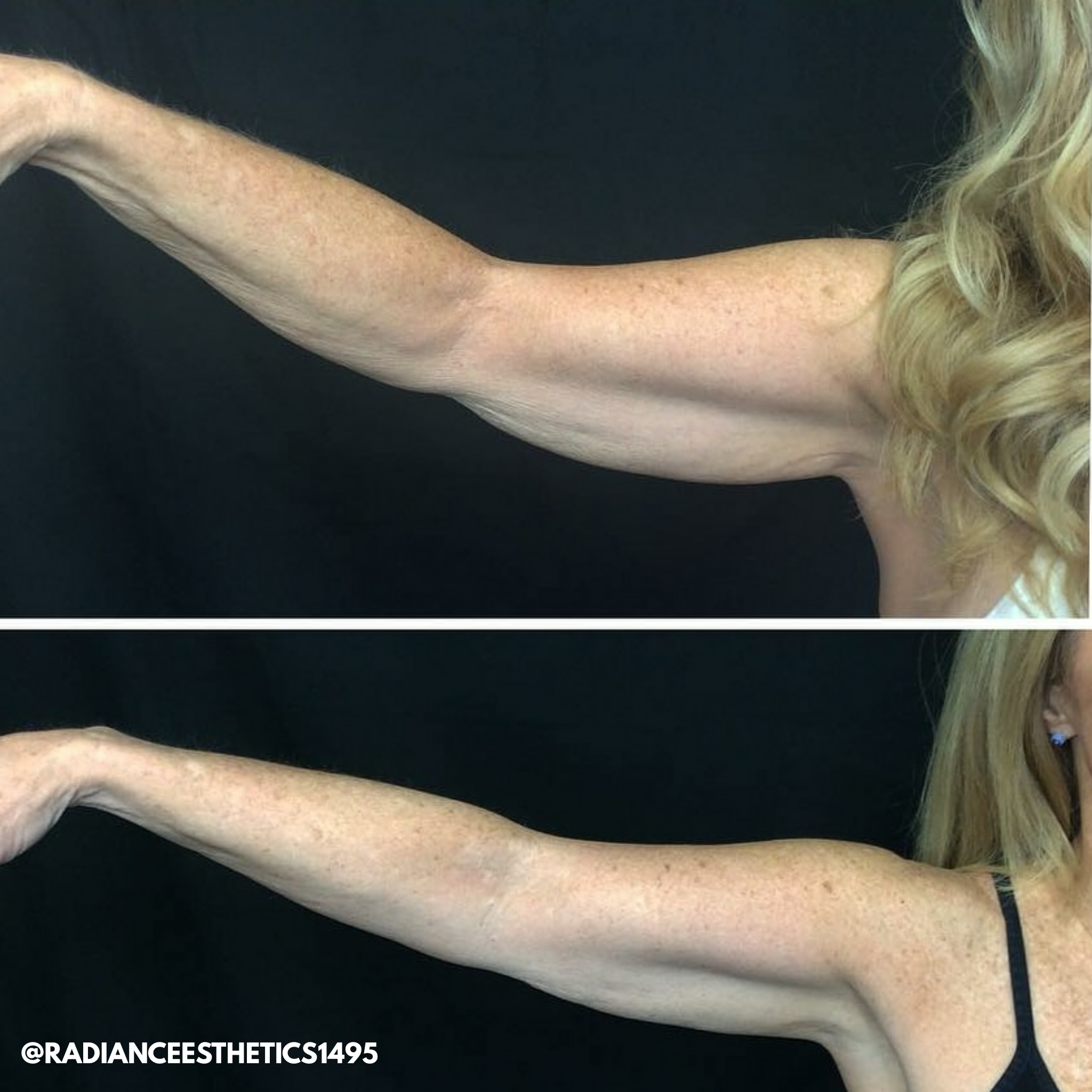 Pretty Faces Atlanta is proud to offer truSculpt® iD, a revolutionary non-surgical, body-sculpting treatment that allows you to personalize your ideal body in as little as one 15-minute treatment. truSculpt iD is a safe and effective technology that is clinically proven to permanently eliminate fat cells in stubborn areas around your abdomen and flanks. With truSculpt iD, you can get the body definition you want, even in areas that have been resistant to diet and exercise.
Patients can experience significant fat reduction, decreased appearance of cellulite, and increased collagen production in the dermis leading to a "tightening", "firming", and "uplifting" of affected areas.
truSculpt® iD can be used to achieve decreased overall abdominal, pelvic, or thigh circumference and girth as well as "chin tightening", "upper arm tightening" and "butt lifting (Laser /Non-invasive BBB)".
How does TRUSCULPT ID Work?
truSculpt® iD uses innovative Monopolar RF technology to selectively target fat and therapeutically heat it – until fat cells are eliminated by passing through the body naturally.
The average of 24% fat reduction is achieved in just one treatment.
HOW IS TRUSCULPT ID DIFFERENT THAN OTHER BODY SCULPTING PROCEDURES?
This procedure is versatile and effective to treat a wide range of patients who may not be a candidate for other contouring procedures due to treatment location, skin type, fat thickness and presence of skin laxity.
The treatment has minimal discomfort and has been compared to a hot stone massage.
There is no visible downtime after the procedure and normal activity can be resumed immediately.
The treatment time is dependent on the treatment size and how many areas are treated. Treatment time is typically 15 to 30 minutes to treat the abdomen and flanks.
Typically, only 1 treatment is needed. Maximum results are visible after 12 weeks. Additional treatments may be required to achieve the personalized results you desire.
who is TRUSCULPT ID for?
truSculpt® iD is ideal for patients who:
are within 15-30% of ideal body weight (BMI)

desire less fatty tissue: decreased belly "bulge", decreased fatty "thunder" thighs, decreased "flabby" arms, and decreased "double" chin

desire body contouring to "uplift", "tighten", "firm" fatty areas of the face, neck, and body

do not desire traditional tumescent liposuction
In our practice, truSculpt® iD is used in conjunction with VASER® Lipo to further "uplift" and "tone up" treatment areas (post liposuction).
Call Pretty Faces Atlanta today for a detailed consultation so we can best determine whether truSculpt® iD or VASER® Lipo would be more optimal for your body type and complaint areas.
FAQ: Laser body sculpting
What parts of the body can be treated with Laser Lipolysis or Laser Body Sculpting?
The following areas can be successfully treated:
Waistline

Hips

Love handles

Thighs

Arms

Legs

Buttocks

Upper, mid, and lower back
Where does the fat go?
Unless the released fat is burned in the body as fuel, it simply undergoes normal metabolic processing.
How quickly will I see results?
Many clients see measurable results after the first or second treatment. However, a standard treatment protocol consists of two, 30 to 40-minute treatment sessions every week until the desired measurements are met.
Is Laser Body Contouring Safe?
Yes, treatments are completely non-invasive, and clients feel little, if any discomfort. This type of Laser technology has been studied and used for the past 40 years for many biomedical purposes including wound healing, pain relief, and inflammation.
What happens during a treatment session?
You will relax in a comfortable position while a trained technician uses different treatment modalities for approximately 30-minute intervals. You are free to relax, read, listen to music, or you can even receive other, additional aesthetic treatments during Laser Body Sculpting.
What happens after each treatment?
You may resume normal activities (including exercise) shortly after the session.